Episodes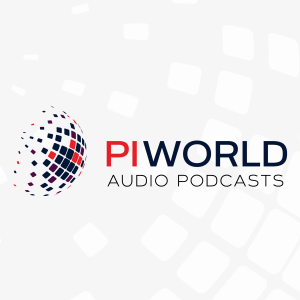 Thursday Apr 22, 2021
Thursday Apr 22, 2021
This video can be seen at: https://www.piworld.co.uk/2021/04/22/inspired-energy-inse-full-year-2020-results-presentation/
Mark Dickinson, CEO & Paul Connor, CFO present Inspired Energy FY20 results for the period ending 31 December 2020, and further, outline the rational for the rename to Inspired PLC, to better reflect the Group as a technology enabled service provider for energy procurement, utility cost optimisation and sustainability enhancement in the UK and Ireland.
Mark Dickinson, CEO
00:18 – Introduction
00:44 – Operational highlights
02:39 – ESG
Paul Connor, CFO
06:15 – Financial Performance
Mark Dickinson, CEO
10:16 – Strategy
Mark Dickinson, CEO, Paul Connor, CFO
16:30 – Acquisitions
Mark Dickinson, CEO
19:26 – Outlook
Inspired Energy PLC is a United Kingdom-based provider of assurance and optimization services. The Company offers consultancy services for energy procurement, utility cost optimization and legislative compliance in the United Kingdom (UK) and Ireland. It offers its services to corporate energy consumers. It operates through its Corporate Division, which includes four divisions: Energy intensive, Estate intensive, Public sector and Mid-market. Its services in Energy intensive division is focused on optimizing the timing of the buying decisions, securing tax breaks and incentives available to the client and monetizing any flexibility in the portfolio through demand side response. Its services in Estate intensive division are focused on managing the movements in the property estate, accounting for the energy across a portfolio, providing repeatable energy saving projects across different properties.