Episodes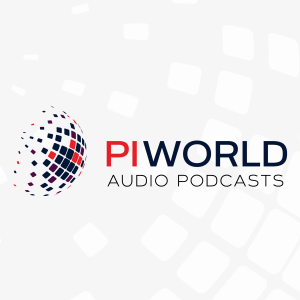 Friday Nov 26, 2021
Friday Nov 26, 2021
Alexandra Jackson, Fund Manager of the Rathbone UK Opportunities Fund. The fund has returned 20% ytd (as at 22.10.21) and has an impressive track record over the longer term. Here, we learn about Alexandra's selection criteria of scalability, durability, quality and governance. This does lead to some UK tech companies, which do exist! She outlines how the team assessed the portfolio during the March 2020 Covid crises, and reflects on lessons learned, referring to their score card to take emotion out of investing decisions. She makes it all sound so easy!
00:41 Alexandra's background
02:05 The performance of the fund v FTSE All Share and peers
03:54 Approach and learnings from March 2020
06:05 Investment selection criteria:
Scalability: Future #FUTR & Keystone Law #KEYS
Durability: Diploma #DPLM
Quality: Halma #HLMA
Governance: Greggs #GRG
10:47 Valuations
12:05 Lower PE stocks in the portfolio: MJ Gleeson #GLE, Beasley #BEZ
13:53 IPOs: Oxford Nanopore Technologies #ONT; Bites Technology Group #BYIT
16:57 Current sentiment to capital raises
17:32 UK tech, including Kainos #KNOS & Molten Ventures #GROW
22:14 What are the most exciting stocks that could move the dial in the next year:
Intermedia Capital #ICP; Accsys Technologies #AXS; Greggs #GRG
24:54 Learning from mistakes
26:45 Qualities that make a good Fund Manager
Alexandra Jackson manages the Rathbone UK Opportunities Fund, (formerly named Rathbone Recovery Fund) which she has run since 2014. She joined Rathbones in January 2007 and was formerly Assistant Fund Manager on the Rathbone Global Opportunities Fund. Alexandra holds the IMC and is a CFA (Chartered Financial Analyst) charterholder.
Rathbone Funds UK: rutm.com
Rathbone UK Opportunities Fund:
https://www.rathbonefunds.com/uk/individual-investor/multi-asset-fixed-income-and-equity-funds/rathbone-uk-opportunities-fund