Episodes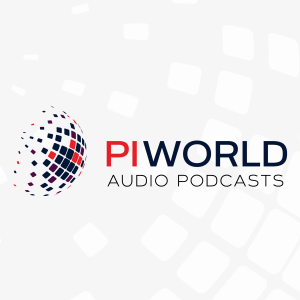 Friday Sep 23, 2022
Friday Sep 23, 2022
Eagle Eye's CEO, Tim Mason and CFO, Lucy Sharman-Munday present the full year results for the period ended 30 June 2022. An exceptional year of growth, creating value for some of the largest retailers in the world.
"The prospects for Eagle Eye are increasingly positive and we have entered FY23 in a very strong position with considerable momentum across the business. We have a substantial addressable market, high profile customers in multiple geographies, a proven offering and a high-quality business model driving growth in revenue and profits and generating cash. These factors, coupled with our strong new business pipeline, and growing international opportunity, underpin the Board's confidence in the long-term success of Eagle Eye."
Tim Mason, Chief Executive Officer
00:18 Introduction
01:35 The team
03:30 Our customer promise
04:30 What EYE provides
06:32 The opportunity and competitive strength
Lucy Sharman-Munday, Chief Financial Officer
07:55 Financial review
16:45 Committed to ESG
Tim Mason, Chief Executive Officer
19:18 Strategic update
23:30 Growing US & expansion into new geographies
27:39 Customer-focused innovation
30:56 Summary and outlook
Eagle Eye is a leading SaaS technology company transforming marketing by creating digital connections that enable personalised performance marketing in real time through coupons, loyalty, apps, subscriptions and gift services.
Eagle Eye AIR enables the secure issuance and redemption of digital offers and rewards at scale, across multiple channels, enabling a single customer view. We create a network between merchants, brands and audiences to enable customer acquisition, interaction and retention at lower cost whilst driving marketing innovation.
The Company's current customer base comprises leading names in UK Grocery, Retail, Leisure and Food & Beverage sectors, including Asda, Sainsbury's, Tesco, Waitrose and John Lewis & Partners, Virgin Red, JD Sports, Pret A Manger, Greggs, Mitchells & Butlers, PizzaExpress; in North America, Loblaws, Shoppers Drug Mart, Southeastern Grocers and Staples US Retail and in Australia & New Zealand, Woolworths Group and The Warehouse Group.