Episodes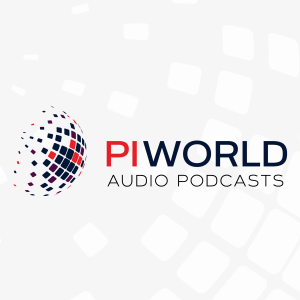 Friday May 07, 2021
Friday May 07, 2021
We join Edmund Shing again to introduce us to funds, how we should construct a portfolio with funds, and what we should look for. A great introduction to the basics for any newbie investor.
1:02 What are your thoughts on using funds to invest?
04:20 When would you use a managed fund/unit trust?
05:25 How do you diversify your risk across asset classes?
07:07 How do I select funds?
10:56 How do you select an ETF?
13:17 Are there any ETF brand names that we should be more inclined to invest in?
14:53 How do I select an Investment Trust?
17:57 How many funds do you suggest someone starts off with?
20:18 Engaging your children in funds?
Edmund Shing: Introducing your kids to investing - Part 1 can be seen here.
Edmund on Twitter: @TheIdleInvestor
Edmund Shing has over 25 years of experience in financial markets in a wide variety of positions, ranging from proprietary trading to portfolio manager in a number of financial institutions in London and Paris. Since 2015, he has held the role of Global Head of Equity and Derivative Strategy at BNP Paribas in London.
Edmund has a PhD in Cognitive and Computing Science from the University of Birmingham in the United Kingdom, and has done advanced studies in Knowledge-Based Systems and in Experimental Psychology. He is an EFFAS-certified financial analyst. He has also authored the book "The Idle Investor" published by Harriman House in 2015, proposing 3 simple investment strategies that take only a few minutes to execute per month.