Episodes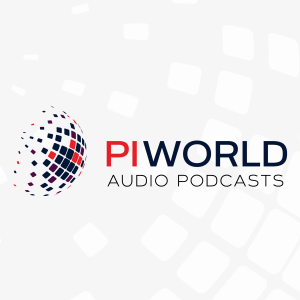 Friday Apr 30, 2021
Friday Apr 30, 2021
This video can be seen at: https://www.piworld.co.uk/2021/04/30/fireangel-fa-fy20-results-placing-overview/
John Conoley, Executive Chairman gives an overview of FireAngel FY20 results, how the business is evolving, and detail on the placing and open offer and what the will be used for.
00:00 – Opening animation
00:20 – Introduction
00:37 – FireAngel overview & markets
03:07 – Challenges faced by social landlords
05:00 – Sector examples
06:29 – FY20 results overview
10:35 – Placing
13:22 – Q1 performance
14:58 – Outlook
Fireangel Safety Technology Group plc, formerly Sprue Aegis plc, is engaged in the business of design, sale and marketing of smoke and carbon monoxide (CO) detectors and accessories. The Company also operates its own CO sensor manufacturing facility in Canada. The Company is also a provider of home safety products. The Company's principal products include smoke alarms and CO alarms and accessories. Sprue manufactures CO sensors for use in all its CO alarms. Sprue serves in the United Kingdom retail and the United Kingdom's fire and rescue services. The Company offers a range of brands, including FireAngel, AngelEye, Pace Sensors, First Alert, SONA, BRK and Dicon brands. The Company's subsidiaries include Sprue Safety Products Limited, which is engaged in distribution of smoke and CO alarms, and Pace Sensors Limited, which is a manufacturer of CO sensors.