Episodes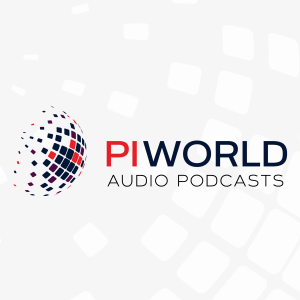 Wednesday Sep 06, 2023
Wednesday Sep 06, 2023
Headlam Group Chief Executive, Chris Payne and Chief Financial Officer, Adam Phillips present results for the the first six months of the year to 30 June 2023, followed by Q&A.
Chris Payne, Chief Executive
00:16 – Introduction
00:51 – About Headlam
01:27 – H1 2023 Highlights
Adam Phillips, Chief Financial Officer
03:43 – H1 2023 Financial Highlights
05:26 – Revenue
06:41 – UK distribution volumes
08:02 – Income statement
09:23 – Operating costs
10:22 – Operating profit
11:02 – Mitigating actions
11:40 – Non underlying items
12:15 – Cashflow
13:26 – Balance sheet
14:00 – Net Debt
Chris Payne, Chief Executive
14:38 – Strategic pillars
15:41 – Strategic growth initiatives
19:48 – Sustainability and ESG
20:49 – Current trading
22:16 – Capital Allocation
23:47 – Summary
24:16 – Q&A
Operating for over 30 years, Headlam is the UK's leading floorcoverings distributor. The Group works with suppliers across the globe manufacturing the broadest range of products, and gives them a highly effective route to market, selling their products into the large and diverse trade customer base. The Group has an extensive customer base spanning independent and multiple retailers, small and large contractors, and housebuilders. It provides its customers with a market leading service through the largest product range, in-depth knowledge, ecommerce and marketing support, and nationwide next day delivery service. To maximise customer reach and sales opportunity, Headlam operates 68 businesses and trade brands across the UK and Continental Europe (France and the Netherlands), which are supported by the group's network, central resources and processes.