Episodes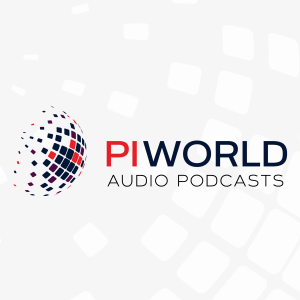 Tuesday Sep 28, 2021
Tuesday Sep 28, 2021
Judges' CEO, David Cicurel, Gp FD, Brad Ormsby and COO, Mark Lavelle, present interim results for the period ended 30 June 2021. The Board is confident that the Group will exceed market expectations for the year. The order intake, revenue, profit and cashflow have recovered well from CV19. The organic orders to the end of August are up 23% yoy, although the environment is still challenging,. They have a new £60m five-year bank facility to provide greater acquisition financing capability.
David Cicurel, CEO
00:16 – Introduction to Judges
03:02 – Key messages
Brad Ormsby, CFO
06:37 – Financial review
David Cicurel, CEO
21:35 – Growth strategy
32:40 – Outlook
35:11 – Investment case
36:35 – Q&A
51:16 – Closing remarks
Judges Scientific plc is a United Kingdom-based company, which is engaged in the acquisition and development of a portfolio of scientific instrument businesses. The Company's activities are predominantly in or in support of the design and manufacture of scientific instruments. Its segments include Materials Sciences and Vacuum. Its subsidiaries include Armfield Limited, engaged in the design and marketing of engineering equipment and research instruments; Fire Testing Technology Limited, which is engaged in the design, manufacture and service of instruments that measure the reaction of various materials to fire; Scientifica Limited, which offers micropositioning equipment, microscopes and advanced imaging systems used in electrophysiology and neuroscience; Quorum Technologies Limited, which manufactures scientific instruments primarily used for electron microscopy sample preparation, and Sircal Instruments (UK) Limited, which designs, manufactures and distributes rare gas purifiers.