Episodes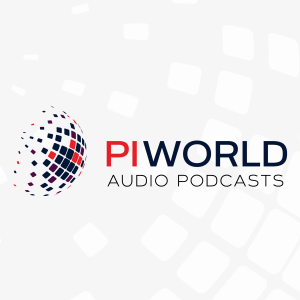 Tuesday Jun 14, 2022
Tuesday Jun 14, 2022
Oxford Instruments Chief Executive, Ian Barkshire, and CFO, Gavin Hill present the Full Year 2022 results for the period ended 31 March 2022.
Ian Barkshire, Chief Executive
Introduction - 00:18
Highlights - 00:45
Horizon Strategy & Progress - 03:20
Group performance - End Markets - 05:30
Gavin Hill, CFO
Financial review - 07:08
Ian Barkshire, Chief Executive
End market overview - 19:12
Sustainability update - 26:29
Summary and outlook - 28:34
Oxford Instruments plc is a United Kingdom-based provider of high technology products and services to the various industrial companies and scientific research communities. The Company's businesses include Andor, Asylum Research, Imaris, Magnetic Resonance, Nano Analysis, NanoScience, Plasma Technology, WITec and X-Ray Technology. The Company's products include Atomic Force Microscopy; Electron Microscopy, Deposition & Etch Tools, Low Temperature Systems, Optical Imaging, Nuclear Magnetic Resonance, Modular Optical Spectroscopy, Raman Microscopy and X-Ray. The Company's applications include Advanced Manufacturing; Agriculture & Food; Astronomy; Automotive & Aerospace; Bio Imaging & Life Science; Chemical & Catalysis; Energy Generation & Storage; Forensics & Environment; Geology, Petrology & Mining; Metals, Alloys, Composites & Ceramics; Pharma; Photonics; Polymers; Quantum Technologies; and Semiconductors, Microelectronics and Data Storage.