Episodes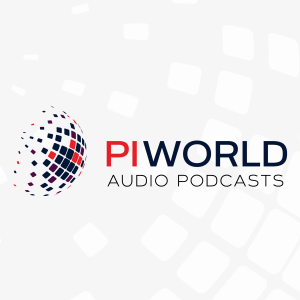 Friday May 28, 2021
Friday May 28, 2021
Ken Wotton, Managing Director, Public Equity at Gresham House, has an enviable track record as a fund manager. In this piworld interview, we learn more about how he achieves that, including the attraction of small and micro caps, how he selects companies in which to invest, the effect the pandemic had on his investing decisions, where he sees opportunities, and his views on the general market environment. This is rich fodder for all investors.
00:40 Ken's background
02:47 Ken's funds at Gresham House
06:35 What performance Ken aspires to achieve across the funds
07:26 The attraction of the small and micro-cap sector
09:54 Market cap limits
12:13 Ken's investing principles. How does he evaluate companies?
15:26 Valuing those companies and current valuations
20:43 Covid decisions: Loungers (LGRS), City Pub (CPC), Gym (GYM), Ten Entertainment (TEG), Everyman (EMAN)
27:28 Churn
29:08 What Ken's been selling and the opportunities
35:13 Ten Entertainment (TEG)
37:30 Inspired Energy (INSE) (Last two results presentations here)
40:18 Alpha FX (AFX) v Argentex (AGFX) (Last Argentex H1 results presentation here)
44:55 Inflation
46:51 Market volatility
Ken is Managing Director, Public Equity, and leads the investment team managing public equity investments. He is lead manager for Strategic Equity Capital plc, LF Gresham House UK Micro Cap Fund, LF Gresham House UK Multi Cap Income Fund, and manages AIM listed portfolios on behalf of the Baronsmead VCTs. Ken graduated from Brasenose College, Oxford, before qualifying as a Chartered Accountant with KPMG. He was an equity research analyst with Commerzbank and then Evolution Securities prior to spending the past 12 years as a Fund Manager at Livingbridge and now Gresham House specialising in smaller companies.