Episodes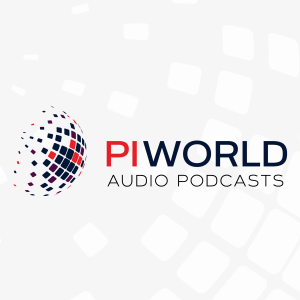 Wednesday Apr 14, 2021
Wednesday Apr 14, 2021
This video can be seen at: https://www.piworld.co.uk/2021/04/14/quixant-qxt-full-year-2020-results-overview/
Jon Jayle, CEO & Andrew Jarvis, Interim CFO give an overview of Quixant's Full Year 2020 results. On the gaming side, Q1 was strong but Q2 was marked by casino closures, this was followed by a very rapid  recovery in H2. Densitron traded resiliently with double digit growth in broadcast and medical. Looking forward, the Q1 group order intake has been strong with 106% order coverage of the Group budget for H1 2021.
Jon Jayle, CEO
00:36 FY20 overview
Andrew Jarvis, Interim CFO
02:00 FY20 financial summary
Jon Jayle, CEO
03:47 The gaming market & how Quixant's positioned
05:15 Densitron's markets and how it's positioned
05:46 Outllook
Quixant Plc is a United Kingdom-based company engaged in development and supply of computer systems. The Company's range of gaming platforms includes personal computer (PC) compatible systems designed and catered to the gaming industry. The hardware integrates the features to drive pay to play machines in various gaming jurisdictions. Its software support Windows and Linux, including device drivers, gaming protocols, example code and even SAS support. The Quixant gaming platform range represents all-in-one logic box solutions for pay to play gaming machines. The Company's products include QMax-1: the ultimate 4K gaming platform; QX-50: high performance 4K ultra HD gaming platform; QX-40: high performance multi-screen gaming platform; QXi-4000: high performance four-screen gaming platform; QXi-307: compact high performance gaming platform; QXi-106 : COMMA 6a gaming platform; Ultra High Definition Monitors; Curved Screen Monitors, and Button Deck/Cut Glass Monitor.