Episodes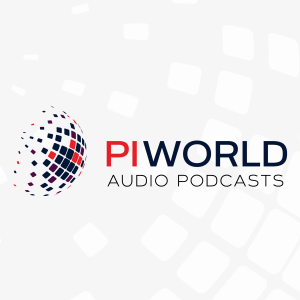 Wednesday Sep 21, 2022
Wednesday Sep 21, 2022
Jack Cooney, CEO, John Yuncza, President and Vincenzo LiCausi, CFO, present Somero's Interim Results for the six months ended June 30, 2022. A Record H1 revenue driven by continued strength in the US market.
Jack Cooney, CEO
00:16 - Introduction
00:28 - H1 2022 Highlights
John Yuncza, President
01:39 - Financial highlights
02:51 - Sales by territory & product
Enzo Licausi, CFO
06:50 - Operating results
08:00 - Financial position
08:47 - Cashflows
John Yuncza, President
09:45 - 2022 Outlook
12:29 - Long term growth strategy
13:38 - New products
15:36 - International growth
15:52 - Q&A
Somero Enterprises provides industry-leading concrete-levelling equipment, training, education, and support to customers in over 90 countries. The Company's cutting-edge technology allows its customers to install high-quality horizontal concrete floors faster, flatter and with fewer people. Somero equipment that incorporates laser-technology and wide-placement methods is used to place and screed the concrete slab in all building types and has been specified for use in a wide range of commercial construction projects for numerous global blue-chip companies.
Somero pioneered the Laser Screed® market in 1986 and has maintained its market-leading position by continuing to focus on bringing new products to market and developing patent-protected proprietary designs. In addition to its products, Somero offers customers unparalleled global service, technical support, training, and education, reflecting the Company's emphasis on helping its customers achieve their business and profitability goals, a key differentiator to its peers.
For more information, visit www.somero.com