Episodes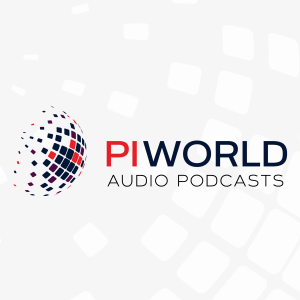 Friday May 20, 2022
Friday May 20, 2022
SRT CEO, Simon Tucker introduces us to the company, the market and where the growth is coming from. According to finnCap forecasts (5 April 22) SRT is looking to increase revenue 5x by FY23 when they will move into a healthy profit.
Simon Tucker, CEO
00:17 – Introduction
01:45 – Growth phase
03:35 – The market
05:22 – Market leading products and technologies
06:00 – Where do revenues come from?
Transceivers division
07:42 – Market
10:03 – Future growth
Systems division
11:02 – Market
13:44 – The SRT-MDA System
15:04 – MDA System functionality
16:32 – Full integration
18:23 – Proven delivery systems
21:05 – Growing opportunity
24:28 – Growing visibility
26:15 – Contract Dynamics
30:10 – Summary
31:13 – The board
32:24 – Q&A
SRT Marine Systems plc is primarily engaged in the marine technology business. The Company is focused on the development and supply of Automatic Identification System (AIS) based maritime domain awareness (MDA) technologies, derivative product and system solutions for use in a range of maritime applications from safety and security to fishery management and environment protection. Its applications include coastal and territorial water surveillance and security, fisheries monitoring, management and illegal unregulated and unrecorded (IUU) detection, search and rescue, waterway management and aquatic environment monitoring, as well as individual leisure and commercial boat owners. The Company has manufactured approximately 350,000 AIS products. Its geographical areas include Europe, Middle East, North America, United Kingdom and South East Asia.